Visit Bourbon-Lancy
In the heart of Burgundy, in the Saône-et-Loire region, the picturesque touristic and gastronomic town of Bourbon-Lancy has a lot to offer: a picturesque old town center, a rich and varied medieval heritage, pleasant green spaces, a golf course, a lake and marked trails, renowned tourist events, a
casino and a renowned spa. The tourist office next to the hotel organizes guided tours of the historic district.
Its proximity to numerous Véloroutes, moreover, makes it an unmissable stopover for cycling enthusiasts.
These include
- EuroVélo 6 "Atlantic-Black Sea", a 4450 km cycle route linking Saint-Brevin-les-Pins to Constanta in Romania.
- The GTMC (Grande Traversée du Massif Central) mountain bike trail offers 1,380 km of routes, from the Morvan to the Mediterranean.
There's no shortage of leisure activities for the whole family, either. The Bourbon-Lancy water sports center offers a wide range of activities to share with your children (sailing, canoeing, kayaking...), and the famous Le PAL theme park is less than half an hour away.
For those who prefer a wellness break, the Bourbon thermal baths or the Celto SPA are the perfect choice.
Don't hesitate to contact us, we'll be delighted to help you discover our beautiful region.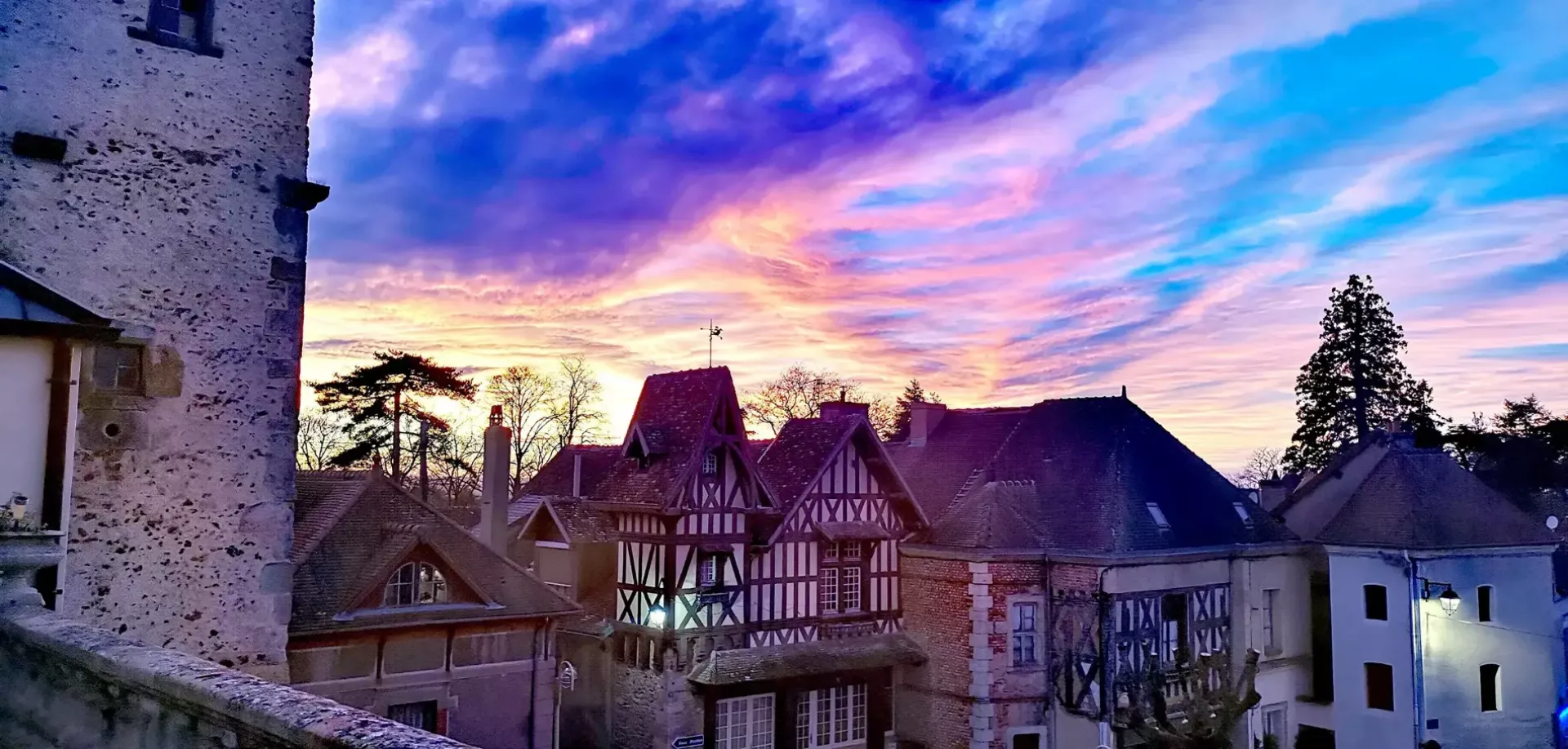 Visit Bourbon-Lancy
If you're looking to stay in a town that combines heritage, nature and well-being. A spa town known since Antiquity for the virtues and quality of its waters.
Animal and Amusement Park
Euro Vélo 6 cycle path
EuroVelo 6, from the Atlantic to the Black Sea, is one of the most popular cycling routes in Europe.
Celto Spa
Celtô, a spa and wellness center located in Bourbon-Lancy, welcomes you in a warm and refined setting
Bourbon Lancy golf course
The Bourbon-Lancy golf course, a green setting in the heart of Burgundy.
The Bourbon-Lancy Canoe Club
Bourbon-Lancy canoeing, a natural and fun activity.
Jardin De France perfumery
Join us for guided tours that take you behind the scenes of perfume production.
The Massif Central Crossing (GTMC)
Set off from the mountains and lakes of the Morvan to discover the splendid and little-known land- scapes of the Massif Central.
Bourbon-Lancy thermal baths
The thermal baths of Bourbon-Lancy have existed since antiquity and offer medical cures for rheu- matology and cardio-arterial diseases.
Casino De Bourbon Lancy
The Casino de Bourbon-Lancy opened in 2003 and is the only casino in Saône-et-Loire.
Le Petit Robinson park
Le Petit Robinson is a leisure park offering activities for young and old alike.
Plan D'eau Du Breuil
The Plan d'eau du Breuil offers a multitude of activities for all ages in its shaded areas
Rendez-vous à Bourbon Lancy